---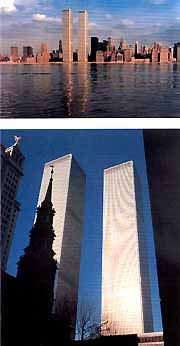 architect Minoru Yamasaki, USA
---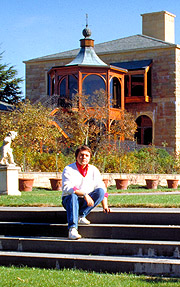 ---
---
---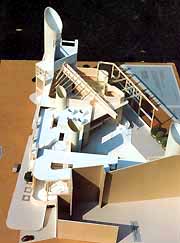 STRONY :
---
---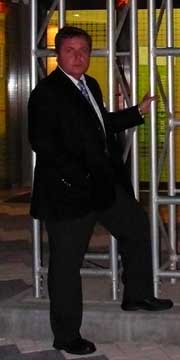 ---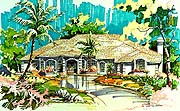 ---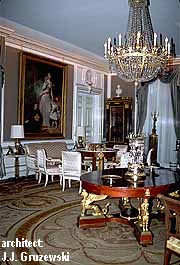 ---
---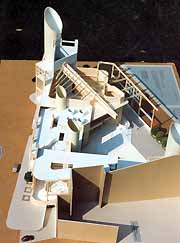 ---
---
Design+Development Management Consultant
---
---
---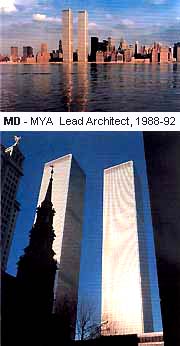 ---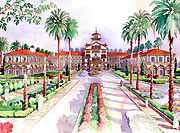 ---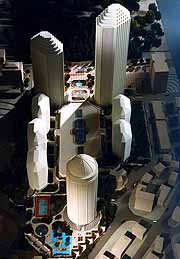 ---
---
---
All Rights Reserved
Copyright © 2013
ZARZAD + NADZOR + PROWADZENIE PROJEKTOW, FIRM i ZESPOLOW


Projektowanie, zarzadzanie zespolami i projektami studiowalem w Massachusetts Institute of Technology (MIT), na Harvardzie (CRED) w Cambridge oraz na PW, Warszawa. Pracujac od 1988, niezaleznie lub w zespolach firm miedzynarodowych m.in.: MYA (do tej firmy nalezy m.in. zniszczony 11go wrzesnia World Trade Center, Manhattan) bylem wiodacym architektem / urbanista / managerem takich obiektow jak Olympia Beach Resort w Grecji, hoteli Hunor Park, Gyor na Wegrzech, $ 1,29 Miliarda USD zespolu mieszkaniowo-handlowego Schutow w Rostoku.
W 1988 bylem w zespole projektujacym $870 mln USD Mimari World Trade Center w Turcji, Crain Communications Inc. w Detroit, Bank Commerica i zespol mieszkaniowy na Hawajach (West Beach). Prowadzilem dewelopmenty urbanistyczne dla miast Checin, Abu Dhabi, Ajman, Dubaju. Bostonu, Rostoku i Untergohren. Propozycje inwestycyjne, Master Planning concepts do 3,600 ha dla RE deweloperow w Kuwejcie, Omanie i Zj. Emiratach Arabskich.
Prowadze management projektow, firm oraz konkursow miedzynarodowych.
Ponizej wybrane przyklady moich projektow.

W 2007 prowadzilem miedzynarodowy konkurs architektoniczny dla najwiekszej firmy na Bliskim Wschodzie, SA, $735--$760 Mln USD, SA Cultural Center. Do konkursu zaprosilem tak znanych architektow jak arch. Zaha Hadid, prof Hans Hollein, prof Koolhaus, Snohetta Architects, Omrania, MYA. Wykladalem na 3-cim Kongresie EASA w Lizbonie. Bylem pomyslodawca i organizatorem Miedzynarodowego Kongresu Mieszkaniowo-Deweloperskiego, Kazimierz'91. Pracowalem w Bostonie, Troy, Monachium, Dubaju, Dhahran, Kuwait City, Lizbonie, Princeton. Bylem asystentem w cenionej M.I.T..
W 1996 otrzymalem propozycje objecia funkcji wykladowcy w Szkole Projektowania FRESS, w 1999 na Wydziale Architektury Uniwersytetu Kuwejtu, a w 2010 proponowano mi etat na QU w Arabii Saudyjskiej. W latach 1988-90, jako Naczelny Architekt, pracowalem w Princeton. Projekt Jasnej Polany obejmowal przebudowe tej $39 mil. rezydencji i jej szczegolowy projekt wnetrz.


Wywiad z Magazynem ARCHITEKT

Emirates Palace Hotel - Marina and Health Club, Abu Dhabi

ZAJMOWANE STANOWISKA (1983-2014):

Managing Director, DDMC Global - Operations Director. UAE / EU

Vice President of Development - Puerta V., Mexico

RE Property Development Director - Dubai

Project Director (property development management) - Dubai

CEO, Studio ABC International - EU

Project Director - Boston, Cambridge, USA

Project Architect and Lead Urban Planner - Germany

Principal Architect and GM - Princeton, NJ

Architect and Urban Planner, Minoru Yamasaki - MI, USA

Visiting Lecturer, Scola da Belas Artes, Arquitectura

I have 27 year US, EU and UAE work experience (design, planning, BD, GM and development management). I am recognized as an accomplished senior manager, architect, city planner, and RE development consultant with broad international experience in projects of diverse scale. I assist Real Estate Investors and Developers in property search, conceptual design, architectural competitions organization, design and development management. My design and development management service advantages are based on my international work experience (USA, Germany, Kuwait, Oman, UAE, Portugal, Greece and Hungary), American and European architectural education. I have worked on developments up to $27 billion USD (Porto Jumeirah, Bawadi, Schutow, Palm Jumeirah, Saadiyat Island, LSM, Abu Dhabi Mangroves, Abu Dhabi's Abu Shum Um, Ajman Marina, Dubai-Land Tennis Community, Untergohren, Hawaii West Beach, just to mention a few). I have held a Chief Architect position for $39 million USD design management project conducted for Mrs. Barbara P. Johnson. Known today as Jasna Polana Golf Resort (Princeton, NJ).

Press Interviews and references:

Dear Mr. Gruzewski,
We have special pages about leading architects in the world.
We wrote about Piero Fornasetti and Alvar Aalto, Artemide and Zanotta, Haworth and Ligne Roset. I saw your site today and was very impressed by yours projects. What do you think about publishing some of your projects in our magazine.
Sincerely yours, O. Genin. TABURET Magazine.

Dear Mr. Gruzewski:
I am writing to introduce xxx Media Corp and myself and to see if I may earn the opportunity to speak with you. We are currently in the process of seeking very high-end residential architects. The concept behind the book is to showcase the finest architecture from across the nation, highlighting the different styles, techniques and abilities of the nation's brightest architectural minds. I'd welcome the time to speak with you further about your work.
Mike, Publisher, The Perfect Homes, Boca Raton, Florida
Subject: Bright Meadow Mansion
Dear Arq. Gruzewski,
We would very much like to publish your Bright Meadow Estate project in our magazine. I would be interested in knowing what ........ .
Yours truly, P. Protásio (Casa Decoração). Lizbona
---
. arch Gruzewski is one of the finest senior directors we have worked with. His professionalism and outstanding design abilities place him among the most talented professionals we have met ... without hesitation, I would use his assistance again ...
---

Konsultacje Architektoniczne
-
Prowadzenie Firm - Zespoly, Dewelopmenty i GM
---
Nieruchomosci

Design Management


---


Organizacja Miedzynarodowych Konkursow Architektonicznych

---

Korekty Projektow - Konsultacje dla Deweloperow

Wywiad z Magazynem ARCHITEKT




---

NASTEPNA STRONA

---

Last updated in November 2013 - Copyright 1997 © J. J. Gruzewski . All Rights Reserved