---

---

CONTENT:

---

---


Commercial and Retail projects


---

---

---

---

Opinions:

arch. Gruzewski is one of the finest directors we have worked with. His professionalism and outstanding planning abilities place him among the most talented professionals we have met ... without hesitation, I will use his assistance again ...

---

Dear Mr. Gruzewski,
The TABURET Magazine has special pages about leading architects in the world. I saw your site today and was very impressed by yours projects. What do you think about publishing some of your projects in our magazine ? Sincerely yours, O.Genin. TABURET Magazine


---

Dear arch. Gruzewski:
I am writing to introduce xxx Media Corp and myself and to see if I may earn the opportunity to speak with you. We are currently in the process of seeking high-end architects for a book entitled, The Perfect Home Leading Architects.
The concept behind the book is to showcase the finest architecture from across the nation. I'd welcome the time to speak with you. Mike, Publisher,
The Perfect Homes,
Boca Raton, Florida

---

Bright Meadow Mansion
Dear Arq. Gruzewski,
I have just visited your web site. We would very much like to publish your Bright Meadow project in our magazine. I would be interested in knowing what the conditions are. ........ . Yours truly; P. Protásio (Casa Decoração Magazine)

---

Jerry, I would just like to thank you so very, very much. I hope, that I can meet as many people as I can, that have the professional ethics that you have."
Thank You. Rachiel F. Canada

---

---

---

---

---
DESIGN + RE PROPERTY DEVELOPMENT MANAGEMENT
MASTER - URBAN PLANNING SUPERVISION and PM
CLIENT REPRESENTATION - REAL ESTATE
SUPERVISION

Arch. J. J. Gruzewski has studied architecture, real estate property development and urban planning at the Massachusetts Institute of Technology, and PW. Master of Architecture, MIT '92. Member of the Who's Who of Executive Professionals, Global Real Estate Investments, Spanish RE, SARP, and The Copley Society of Boston. Between 1992-2014 cooperated with the American, Middle Eastern and European Real Estate property developers. The Compton Prize, AIA awarded, and the GS-0808-15, the highest American Executive Management rank approved in 2003. Visiting Lecturer at the 3rd EASA, Lisbon. Together with MIT and Oxford Poly organized and managed the SIGUS Real Estate Property Development Congress in London, Cambridge and Kazimierz, 1991-92. Proposed teaching / lecturer positions by the FRESS School of Design, the QU Saudi Arabian Technical University, Dept of Architecture, and the Kuwait University. Press interview: The Architekt, by Murator, (pages 42-44), issue 2000.
EDUCATION AND PROFESSIONAL ACHIEVEMENTS:
Master of Architecture, Massachusetts Institute of Technology
TA and RA, MIT, 1991-92
Visiting Lecturer, Scola de Arquitectura, Lisbon
Principle Consultant & Managing Director - DDMC

Operations Director, F+G / WS Atkins, Dubai, UAE

Vice President of Development - Puerta V., Mexico

RE Property Development Director, Tatweer, Dubai

Project Director (property development management), Dubai

Managing Director, Studio ABC International, Warsaw

PM & Project Director - Boston, Cambridge, USA

Project Architect and Lead Urban Planner, Germany

Principal Architect and General Manager, Princeton, NJ

Architect, Minoru Yamasaki, Troy, MI, USA

Head of Urban Planning for Checiny Town redevelopment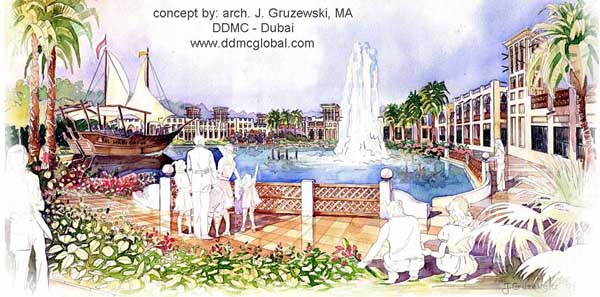 Master Planning Consultancy - Development Management

Concept RE Property Developments
---
Competitions Organization and Management
Real Estate Property Development Management

Summary:
Well-rounded executive manager and director with 27 year international work experience. Extensive understanding and experience with the projects delivery, architectural operations, urban planning, real estate property development and project management, client representation, business development in the residential, hospitality, cultural, commercial, rehabilitation, governmental, resort, educational, urban development planning, office, retail projects and the mixed-use property developments
---
You are the most decent and honorable professional I have met in my whole life. Knowing you have been a treasure, I mean it in all proportion. Yours always. Saleh A.Y., CEO.
---
"Mr. Gruzewski is a great executive director and internationally recognized architect. The man of vision, with a human component well above average. Highly cultured, professionally very flexible, with a deep knowledge of the world. A true business runner." Sr Jose L., HR Director.
---
Jerry is a highly gifted talent in the real estate property development and executive management. He brings an international perspective to his work and is readily able to present global best practices to problems. With ease he combines his experiences in the US, Europe and the MENA region to offer truly unique solutions providing a platform for profitability and international recognition." A. F., CEO & President, B. Properties LLC, USA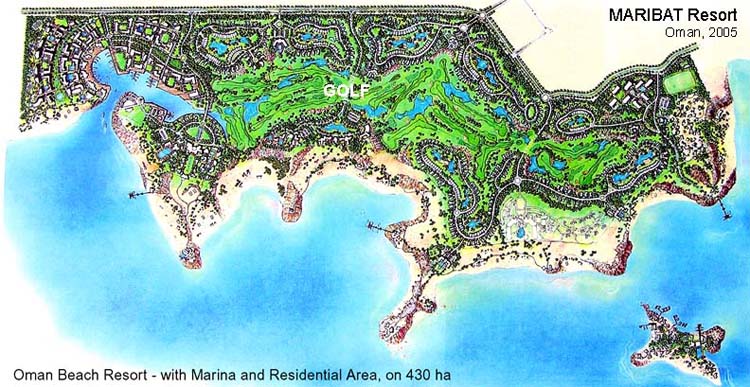 LINKS :
---
NEXT PAGE
---

RE Property Development Management
---