Porto Jumeirah - 120 ha, Development in Dubai - RE P.Director


Olympia Beach Resort - EU, led by arch. J. Gruzewski for German developer


Abu Shum Island - UAE, 840 ha Development, 2005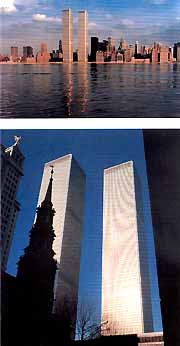 Former MYA Architect - USA
Abu Dhabi's 167 ha waterfront development by JJG


AJMAN Marina by JJG - UAE

---

CONTENT:

---

---

---

---

---

---

---

---

pls visit:
Master Planning
Competitions
Real Estate
Commercial
pages

---

I consult the A/E, PM and the RE Property Development companies

---
DESIGN and PROPERTY DEVELOPMENT MANAGEMENT
Real Estate Property Development Lead
Project Management Supervision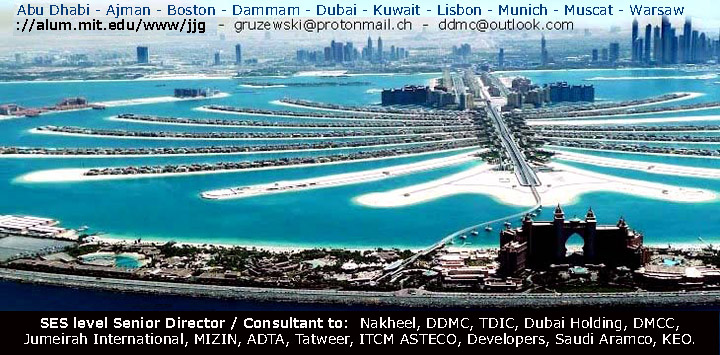 The RE Property Development Management is a controlled evolution of a project from the initial vision to a profitable outcome. Successful developments come from matching design + planning + cost + project management skills, broad international experience, with the vision, client needs and the real estate market demand. I have a knowledge, that covers all necessary development and design management requirements. Through my 27 years of work experience with the leading property developers, demanding clients and internationally recognized architects, I understand what makes a project profitable, unique and attractive.

The main words that define successful RE developments are: "location," "market," "design quality," "feasibility" and this is my approach to any project.
---
The principle value that I offer is a broad ability to focus all his efforts on the overall real estate development process, whilst also providing expert advice on individual basis. By examining the entire range of options within the phase by phase development process, I provide comprehensive evaluations that suit each and every investor's specific needs. I act as the client's trusted partner and ensure the highest return on every investment. I focus on the design quality, technical and financial aspects of any RE property development, therefore I provide clients with error free design and/or development management services. I assist RE investors throughout the development and design processes, in order to guarantee the successful outcome of every project. With my professional assistance the maximum return on your investment is assured. Properly executed Development and Design Management services save up to 18% on investment, and can cut construction time by up to 14%). Depending on a project, this means $8 to $900 million USD.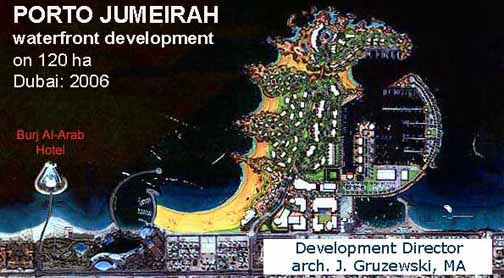 My Development Management services include :
* Client Representation
* Site Selection Assessment
* Market Research and Analysis
* Development brief programme
* Financial Pre-Feasibility Modeling
* Consultants Selection / Hiring
* Master Development
* Master Planning Supervision
* Design Management - as next phase
---
Design Management:
I manage all aspects of the design processes, from the initial design brief, Scope of Design Work preparation, through the architectural concept plans correction, to a design development phase. Also, I assist with the election and appointment of the best consultants prior to the design inception. My early involvement adds value by establishing the programme requirements and determining any feasible alternatives by:
analyzing all aspects of the design: site constraints, materials, architectural and urban planning codes

reducing construction risks by identifying improper design solutions

aligning clients business needs with a project outcome

achieving optimum value by evaluating design options

managing design consultants

managing documentation

using my PM knowledge early in the design process reduces errors in the construction phase

reducing construction risks by properly coordinating design documents

coordinating projects with local authorities to ensure, that a design is compliant with the local law

leading design support during the construction phase to ensure compliance with a design codes and the plans.
I provide expertise in the areas such as city and master planning to allow optimal design and cost efficient solutions. I have managed most phases of the design management process. These phases are: pre-Concept design (30%), Preliminary Design (60%), Design Development (95%).

Additional Services:
master and urban planning supervision

institutional, cultural, hospitality projects management

high-end residential and interior design project management

architectural competitions organization and management

historic reconstruction and preservation supervision

real estate (RE) property search (EU)

Project Management supervision

Design Concepts (corrections)
Also, I locate the most profitable RE properties for the future developments. I direct pre-feasibility studies, communication and density layouts, Master Panning. I supervise Design and Development Management. I help selecting the best suited architectural consultants for each project and monitor their work progress. I prepare scope of design work, establish required deliverables, improve design qualities, control budget, and monitor consultants. I direct architectural competitions. See directed by me iconic $740 million SACC architectural competition.
---
It's known that Central Europe, Russia and Ukraine with their impressive economic growth and unique geopolitical location have become very attractive for developers and RE investors. Financial returns in Eastern Europe are among the highest in the world due to a huge demand for hospitality and residential properties. It is predicted that in 2015-16 most RE properties located in Poland, Croatia, Montenegro, Lithuania, Czech Republic, Slovakia, Slovenia will double their value again. Apartment, office, retail spaces prices of above-mentioned countries have tripled since 1990, and reached : $9k-11k USD/sqm.
RE property SHORTAGES in EU:
visit Real Estate page for the details.
1/2 of the East+South European market translates to about Euro 700 billion in financial returns
---
Predicted for 2016: $8 and $11 Billion USD property developments in Poland:
1. International Airport for 28-45 million/year pass., with residential and commercial districts on 2,100 ha
2. Mixed use, new city centre located on 1,370 ha plot (location confidential).

I assist with the real estate property search, lead business operations, and development management



I offer master planning, RE property development and design management assistance.
---
Properly executed Development and Design Management save up to 18% on investment
and can cut construction time up to 14%.
---

arch Gruzewski explains new project to international consultants
as Operations Director, KSA
---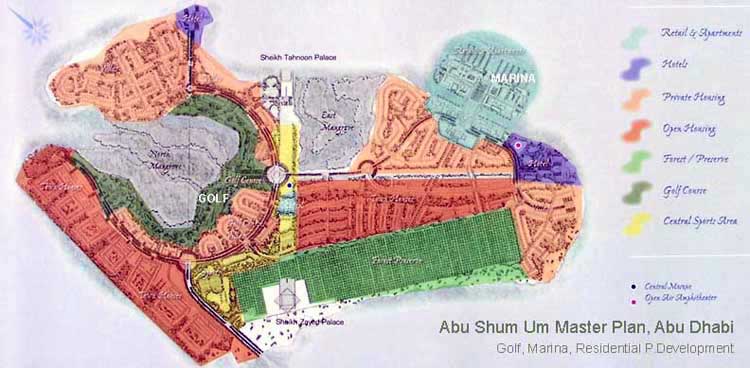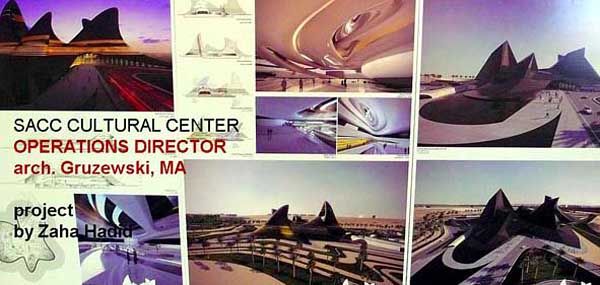 LINKS :
---
NEXT PAGE