COMPETITIONS: COMMERCIAL, RE, PM AND ARCHITECTURAL
Organization & Management
by: arch. J. J. Gruzewski, MA
page 3

COMPETITIONS AND COMMERCIAL BIDS
Organization & Management

Between 1990 and 2018, I participated in many architectural, PM, Construction, Real Estate, Commercial bids and competitions. In 2007-08, I successfully organized and managed all phases of the $740 million USD (55,000 sq.m.) international architectural competition for the Saudi Aramco.
Competitions I have managed, or took part in:

The SACC International architectural competition for the Saudi Aramco, KSA

Abu Shum Um $9 Billion USD master planing competition in Abu Dhabi, UAE

The MIMARI, $890 Mn World Trade Center competition with Minoru Yamasaki, 1st Prize, USA

Studio ABC International, USA Consulate competitions, 2nd Prize, EU

Dubai Tennis development, master-planning, Dubai Land, UAE

reviews: The Saadiyat Island, 4 Museums, Cultural District, Abu Dhabi, UAE

assistance: Failaka Island hospitality development competition, Kuwait

Commercial / Construction Bids for the US Govt projects, MA, USA

Brwinow Housing master-planning competition, 1982, Europe

Art Museum competition for Sta Barbara's University of California, USA

MIT academic competition for a new School of Architecture HQs., MA, USA

J. Gruzewski (PM Director) presents site and explains competition rules to 6 semifinalists
EXAMPLES OF DIRECTED BY ME (or participated in) COMPETITIONS: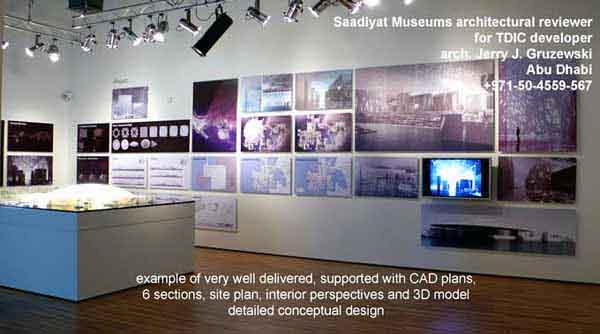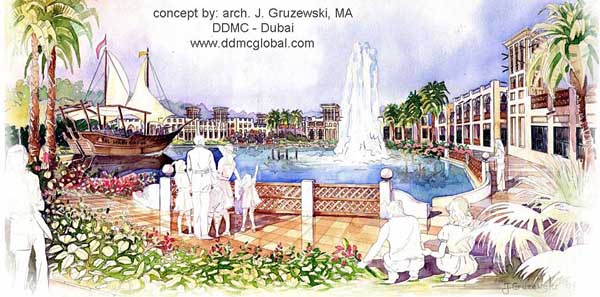 Abu Dhabi Shopping Center - Retail Development Competition, 2005


Urban Planning - Retail Development - Design Competition directed by JJG, UAE, 2005

Saadiyat Island Cultural District Project Managament Competion, Abu Dhabi


Art Museum architectural competition, University of California, 1990


above: Real Estate Property Development and Design Competition, Kuwait, 2004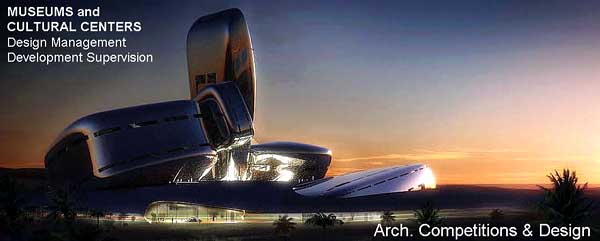 Project Managemnt - Museum Competition for Saudi Aramco directed by me in 2007-08, KSA

---
Main Page - Home